Void Checks
The Void Checks option, which is in General Ledger but also can be accessed from Accounts Payable and Payroll, is used to void a check, direct deposit stub, or automatic payment stub.  When accessing the Void Checks option from Accounts Payable or Payroll, only the items written in the particular module from which the option was accessed can be voided.  
With the Void Checks option, the original entries that were posted to General Ledger when the item was written (and updated) are reversed, and the item is marked as voided for reconciliation purposes.  Also, when voiding an Accounts Payable check, the invoices tied to the check are automatically voided, while the purchase orders (if applicable) can be restored to invoice and pay later, if desired.  When voiding a Payroll check for an employee, the entries for leaves (if applicable) can be reversed, if desired.
Note:  When voiding a direct deposit stub or an automatic payment stub, contact your bank to be sure that they are able to reverse the transaction before voiding the item within the School Accounting System.

Steps to Void a Check

Void Checks Tutorial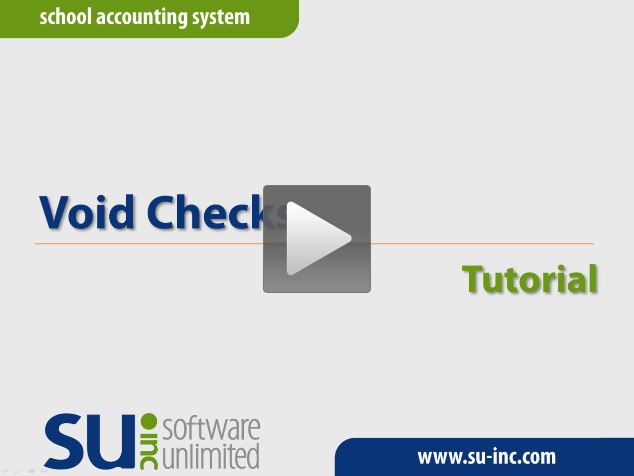 Note:  In order to view the tutorial, you must have an active Internet connection, along with a sound card and speakers installed on your computer.